Cleveland, Ohio
How sweet it is! The WVU basketball team put their stamp on Columbus with victories in the first two rounds of the NCAA tournament against Buffalo and Maryland. They fought their way to the Sweet Sixteen and despite heavy odds against them, are expecting to continue surviving and advancing.
They say they are ready to face the undefeated Kentucky Wildcats. "…You know we've been doubted the whole season. We weren't supposed to be here two weeks ago, to be honest," says Devin Williams when asked if they were scared for this match-up. "You know, honestly, tomorrow, we just need to go out and have fun and just be together."
Game Information: No. 5 seed WVU will be taking on No. 1 seed Kentucky  tomorrow night at approximately 10 p.m. on CBS. The general focus of this match-up has been the relationship between coaches Bob Huggins and John Calipari, and the last time these two teams met.
During Wednesday afternoon's press conference, when WVU's Coach Huggins was asked about Kentucky's Calipari he said, "…He's more then a basketball coach… Cal is a very diverse guy and I think he's kept things, I think, in a very good perspective. He's a family guy, just, and he's been a good friend."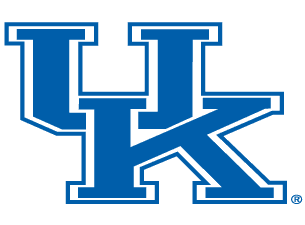 These two teams last met in 2010 during the NCAA East Regional Finals, while the Mountaineers were ranked No. 6 and the Wildcats were No. 2. WVU came away with a 73-66 victory.
When Huggins was asked about the lessons he was able to take away from what they were able to do in 2010 he joked, "Yeah, if Cal promises to miss his first 200 3's like they did in 2010."
West Virginia hopes the playing style they have counted on all season will also be effective against 36-0 Kentucky. 'Press Virginia' leads the nation with 350 steals, averaging 10.9 per game and 16.8 offensive rebounds.
Along with compiling these stats, WVU relies upon their bench for much of their success. Being able to play 13 deep allows them to cycle in fresh players to keep up the intense defensive pressure. Juwan Staten reminded the media today of what Bob Huggins has said; We may not have the best five, but we have the best 12/13. The bench averages around 20 points per game.
The Mountaineers rely on their smothering press to provide them with more shots than their opponent. On Sunday, the Mountaineers were shooting around 35% in the first half while the Terrapins were shooting around 53%, yet WVU was leading by one at halftime as they caused 17 Maryland turnovers. The Mountaineers will likely need a higher shooting percentage against Kentucky.
The Wildcats have been able to use their size as an advantage this season. This may cause some problems for the Mountaineers as it did with the Texas Longhorns on the road. Kentucky defeated six teams by double-digits and won bench points in all but one game this season.
At 6'6″ and 212 lbs, sophomore guard Aaron Harrison is definitely someone the Mountaineers need to keep their eyes on for this game. He leads the team in points per game (11.1), field goals made (135), 3 point field-goals made (56) and assists (3.6 per game).
This season Kentucky has often times not played their best basketball in the first half. The Wildcats seem to cruise until the break and then turn it on in the second half. This tendency could allow the Mountaineers to go into the locker room at half time with momentum.
Allowing WVU to hang around in a tight game can be dangerous, even for 36-0 Kentucky. 'Press Virginia' can be effective even against teams with more talent.
Coach Huggins said it best for his team: "I wish I could tell you we will beat Kentucky, but I can tell you we won't be sacred." Will this underdog Mountaineer team walk away with the biggest upset of the season? The players certainly believe they can.
Information and Stats from: ukathletics.com, wvusports.com, smokingmusket.com, and NCAA tournament interviews: Columbus and Cleveland.
Edited by Michael Walker