MORGANTOWN, W.Va.–The first Mountaineer home baseball game for the 2016 season is set to take place this weekend.
The WVU baseball team opens their thirty game home schedule at Monongalia County Ballpark against the Old Dominion Monarchs after taking sometime to readjust to East Coast time.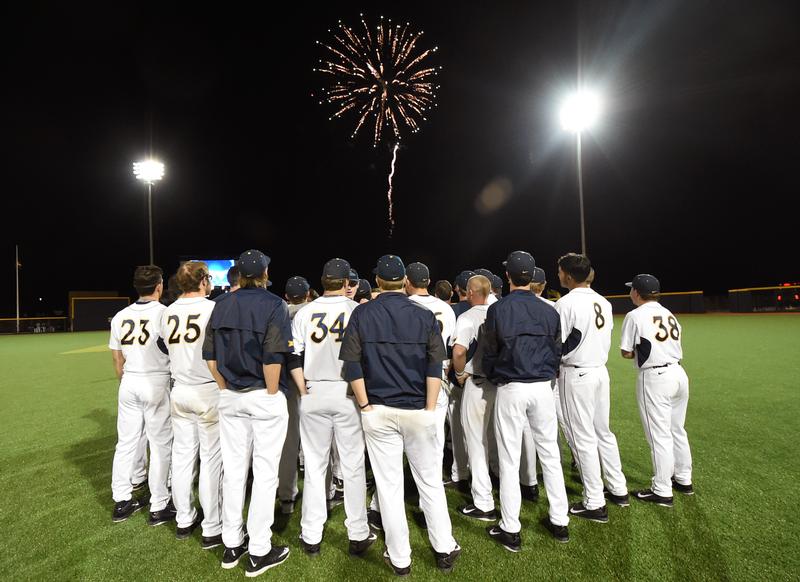 Friday at 3 p.m. begins the three game series, followed by 3 p.m. Saturday and 1 p.m. Sunday.
WVU is ahead in the overall series, 4-1. The last time these teams met was in the 2004 season, where the Mountaineers won 7-4 as part of the Citadel Tournament. All five of their previous match-ups were played on a neutral field.
Coach Randy Mazey's squad is heading into the home opener at a 7-3 record, 5-2 after the recent road trip which included stops in Scottsdale Arizona, Las Vegas and Hawaii.
Mazey said in Hawaii, they started the game with nine freshmen out of the nine hitters in the lineup.
"That is super encouraging to be able to coach so many young kids and see them do so well," Mazey said earlier this week.
Freshman right fielder, Darius Hill, had six hits in the series against Hawaii.
Old Dominion (10-2) is coming off of a 3-1 victory at VCU and is 1-0 in road games this season.
Projected Starting Pitchers
---
WVU                                                                                                                                             Old Dominion
Fri.- Chad Donato; 3.72 ERA                                                                                                Sam Sinnen; 0.56 ERA
Sat.- Ross Vance; 0.95 ERA                                                                                                   Victor Diaz; 2.38 ERA
Sun.- BJ Meyers; 1.71 ERA                                                                                               Adam Bainbridge; 3.07 ERA
For tickets to any home game visit wvugame.com.