(Morgantown, WV)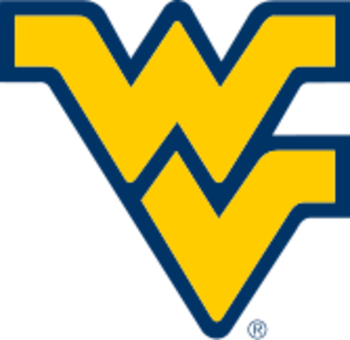 # 20 (21-6; 4th in BIG 12)
(17-10; 8th in BIG 12)
Date and Time: Today, Tuesday March 24th @ 7 p.m.
Location: WVU Coliseum
TV Network: ESPN2 
The Mountaineers moved up in the AP Top 25 poll this week after defeating two ranked opponents: Kansas and Oklahoma State. They hope to take this momentum forward through the end of the regular season and into the BIG 12 and NCAA tournaments. This game for WVU is specifically important since they were defeated by an easy 20-point margin against the Longhorns earlier in the season.
For tomorrow's game, the Mountaineers will be making a little boys dreams come true. The Make-A-Wish Foundation for the greater Pittsburgh and West Virginia Area has teamed up with Huggins and the team to sign 5 year old Nicholas who has been diagnosed with hypoplastic left heart syndrome. He will begin by touring the facilities, followed by a shoot-around with the team, a press conference and activities at the game today. Series Statistics:
All-time series is lead by Texas 6-3.
Texas has beaten WVU four consecutive times all by double digits.
The first time these two teams met this season, WVU struggled as size played in the Longhorn's favor and the press was not effective. West Virginia's game is all about their press defense and when it is nonexistent, they get fewer shots and fewer shots led to 24% shooting from the court. Texas has lost two straight to Oklahoma and Iowa State.
WVU Team Statistics: 
Senior Juwan Staten had two consecutive 20 point games against Kansas and Oklahoma State to earn BIG 12 player of the week.
Seven WVU players average 6 points per game
Texas Team Statistics: 
Sophomore Isaiah Taylor passed the 20-point mark for the third time this year.
Freshman Myles Turner had double figures in rebounds for the third straight game against the Cyclones.
Texas' defense held their last 27 opponents to around 60.1 points per game with a combined 36.4% shooting.
Texas ranks 4th nationally in field goal percentage defense (.364).
Things to Watch for in Tonight's Match-up:
WVU- Staten is seen to the Mountaineers as "old reliable". His ability to get to the rim off of fast breaks and his ball handling skills get WVU crucial points. Also, his ability to play the press defense, and his ability to pull the team together make him who he is, a true leader. There is always talk around the defense, but when you get the big guys scoring and rebounding in the paint- Williams, Holton, Adrian- and the guards making their outside -Carter, Miles, Browne, Connor, Paige, Williams- this young team could go very far in the post-season.
Texas- Center Cameron Ridley made it tough for the Mountaineers to make any sort of comeback with 19 points, 4 blocks and 6 rebounds last game. If the press is effective, rebounds will be very important for Texas and Jonathan Holmes may have to be their ticket as he pulled in the most rebounds in the last game with 11; he also had 16 points. In the loss to ISU, Kendal Yancy has proved that he should be watched out for as he had a career high in four categories: points (29), field goals (9 of 17), three's (6 of 9) and free throws (5 0f 6). Also over the last two games he has averaged 21.5 points and 5.5 rebounds per game.
Information and Statistics from: wvusports.com blog and espn.go.com and hornsports.com.
Image from talking12.com