NASSAU, Bahamas–West Virginia's men's basketball team beat IBA Elite, 111-39, on Monday night at Sir Kendal Isaacs Gym in their first game in the Bahamas.  The game tipped off at 8 p.m. and was played under FIBA rules, four 10-minute quarters and a 24-second shot clock.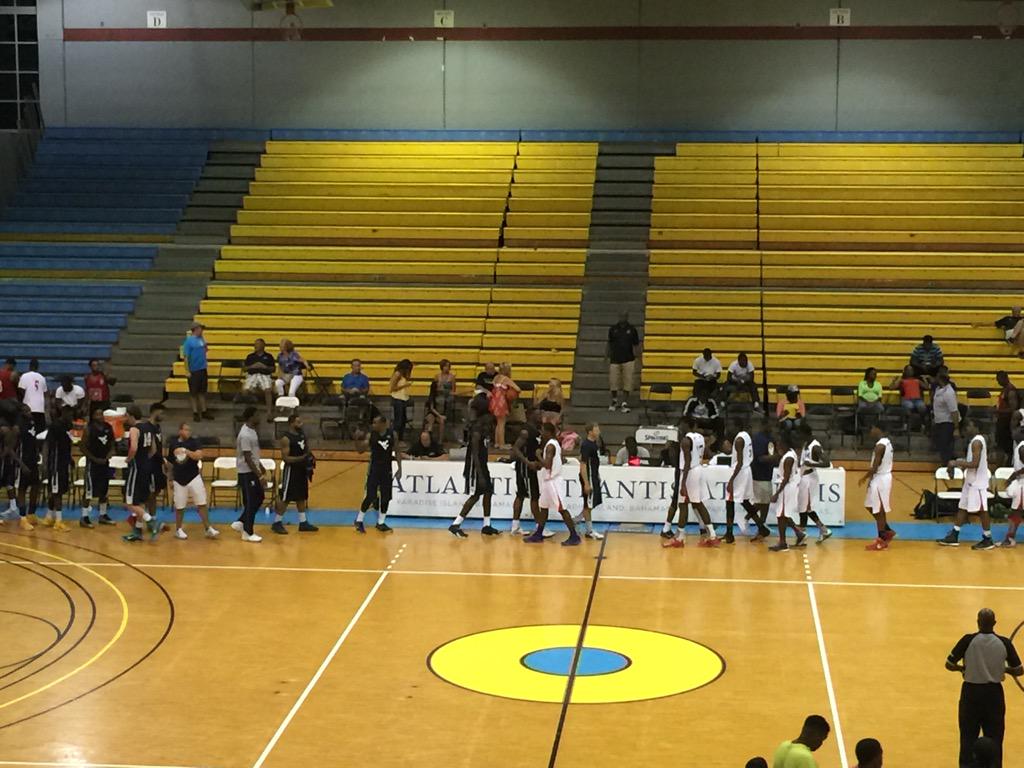 Jevon Carter, Daxter Miles Jr., Jaysean Paige, Jonathan Holton and Devin Williams took the court as WVU starters. Significant off the bench players included Elijah Macon, freshman Esa Ahmad, Tarik Philip, freshman James Bolden and freshman Lamont West.
Ahmad, Holton, and Williams led the team with 15 points each in the win. Holton also tallied a team-high 11 rebounds for the only double-double for the Mountaineers.
Double-figure scorers included Macon with 14, followed by Carter with 13 and Paige 10.
Press Virginia showed up once again, forcing 55 turnovers and recording 43 steals. The Mountaineers scored 57 points off of turnovers.
Miles led WVU with 10 steals, followed by Paige with nine.
Despite the sizable win, the Mountaineers shot only 48 percent from the field (43/89), 35 percent from beyond the arc (7/20), and 51 percent from free throw line (18/35).
Freshman Ahmad will have to work on his fouls, as he received six Monday night.
The Mountaineers are back in action Wednesday night at 7 p.m. against the Atlantis All-Stars and finish their stay in the Bahamas Thursday night.
Cover photo from: @wvuhoops